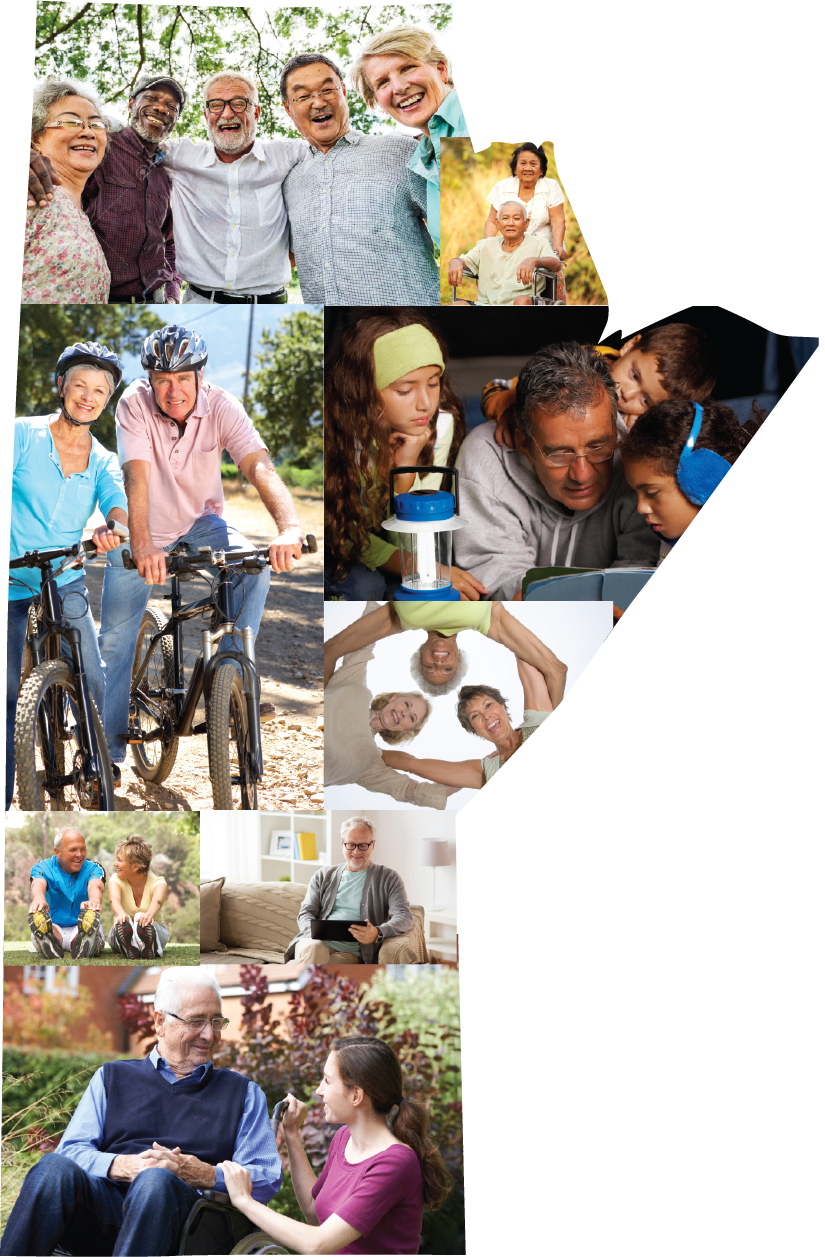 Manitoba, Canada
Age-Friendly Manitoba Communities Moving Forward
Committed to improving the quality of life for all Manitobans
The Age-Friendly Manitoba initiative is a comprehensive multifaceted approach that contributes to the health and well-being of its citizens. Viewing community living through an Age-Friendly lens helps to improve quality of life for all and contributes to a respectful social environment.
Age-Friendly Manitoba encourages active aging to enhance quality of life as people age. It is built on the World Health Organization's (WHO) healthy aging framework that assesses eight key dimensions of community life where opportunities are optimized for health, participation and security. An Age-Friendly approach benefits all its community members and allows them to lead a healthy active lifestyle, living where they wish to be.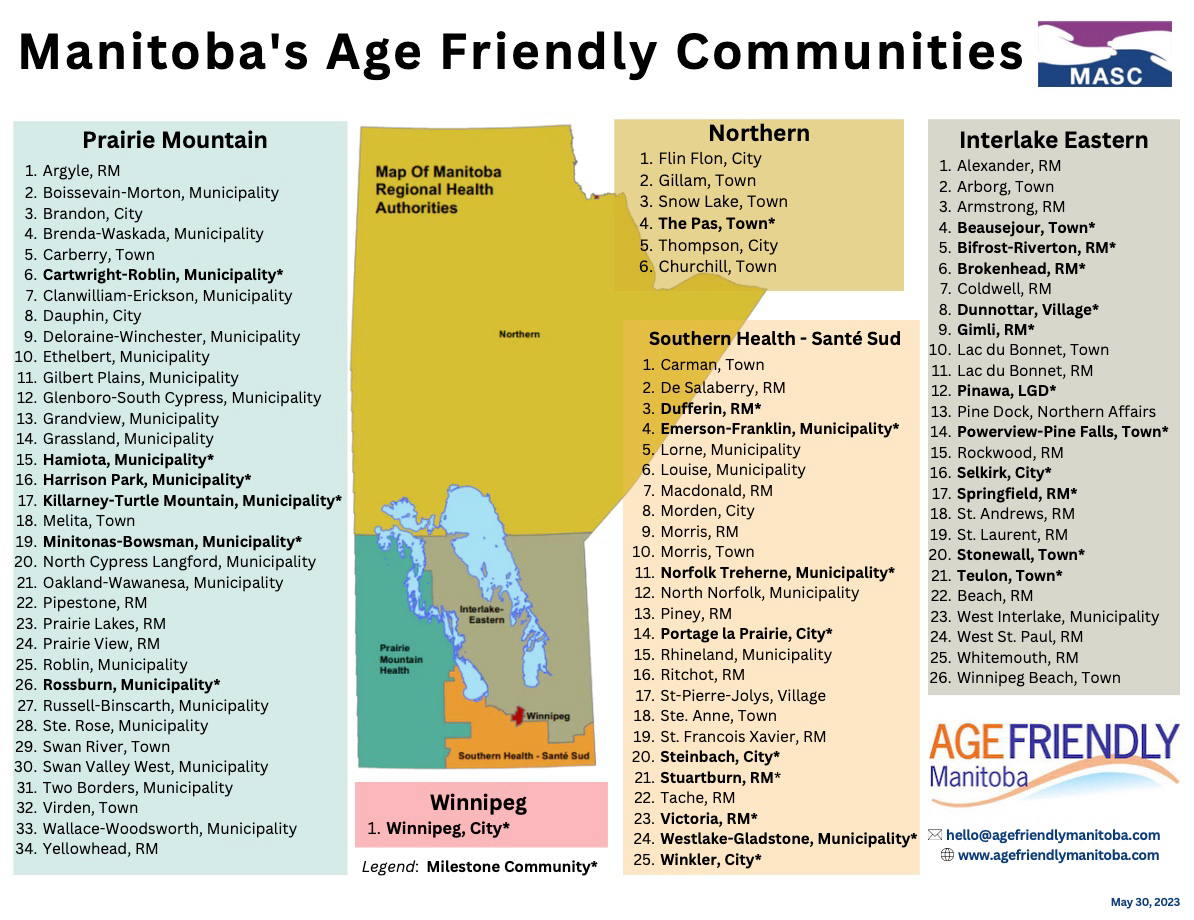 Age Friendly Manitoba along with Manitoba Association of Senior Communities is located on the traditional territory of the Anishinaabe, Cree, Oji-Cree, Dakota, Dene and Metis peoples as well as the National Homeland of the Red River Métis .
Our primary office is located on Treaty 1 Territory – our work extends throughout Treaties 2, 3, 4 and 5.  We respect the Treaties formed on these territories.